Tuesday, December 30, 2008 // 12:22 PM
Eeteuk
Forever a word that i don't really believe in but a word that fits you
My eternal supporter ELF
We often see each other right?
When people love each other i think its true that we can never get sick of each other when they meet frequently
I miss you even when i'm seeing you here...
I said it before right?
We will continue till the day Pearl Sapphire Blue balloons cover the entire world
Since we promised, lets hold on to our hands tightly whitout letting go
You know Super Junior dislike being compare to other groups
Our agreement~ Who is comparing~
We are kingwangjjang!
ELF is also kingwangjjang!
To those who taught me what'e the meaning of love, how it is to worry, what are tears, how to be moved by sincerity. Thanks and thank you
Finally eventhough it been said too many times, i really want to say it
I love you
The leading group of this generation. The greatest leader Eeteuk
Heechul
How would it be if i didn't have any friends
Theres always Kibum, Siwon, Sungmin, Shindong, Donghae, Eunhyuk, Ryeowook, Yesung, KimKyu, Kangin, Eeteuk
Ah! Hankyung! Hankyung sorry! Ah Hankyung~ I'm sorry (using Hankyung chinese accent)
How can i be without any girlfriend
Everlasting Friend!
There have been tons of ELF
To everyone thank you so much for believeing in us
And lets move forward and worship
Thank You
Hankyung
Hello I'm Hankyung
There were time when there were moments of tiredness
ELF made me Hankyung, able to stand on stage
Always and forever will love. Our ELF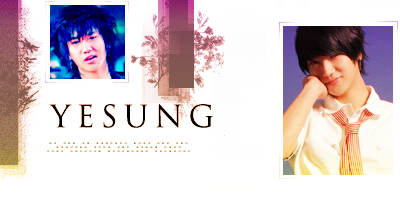 Yesung
ELF
To all ELF . Hello everyone. I'm Yesung
I'm really thankful that we could gather here during our precious time on a cheerful sunday
Thank you for being together with Super Junior
I think i'm a really happy person
I do not know why i'm laughing now but i should only read what i wrote after this ends, but i think i'm a very blessed person
It was hard trying to write my entire heart into this small piece of paper
We may always say thanks to all of you but there's a time when we haven't been able to because there have been times that we are not in this position
Sitting here facing all of you, i will always remember
Everyone thank you, thank you very much and i love you.
_______&_______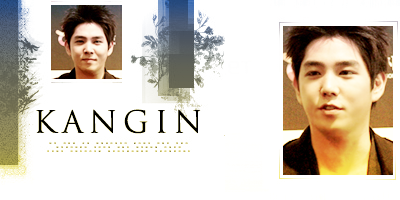 Kangin
To. Our pretties..
At this moment all of i can think of is this world of mine..
Good or bad days, we been through it all
Sometimes even i am too sorry for all that been happening..
Now all i wish is for us to laugh and cry together
Even as we all grow old, i would like to grow old with you..
Because you exist for us and for that i love you...
_______&_______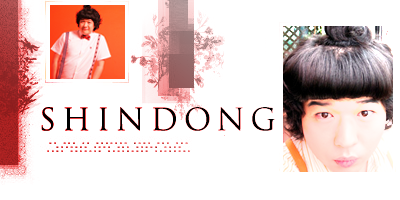 Shindong
Everyone i really didn't write anything down like the other members
The reason is because
if i were to write all of it down there be nothing left for me to say except sorry
Eventhough i didn't write anything down for all you there still so much i want to say
Really there's no other words for me to say except Thank you
I think it just be that one word. Everyone i love you. Thank you
_______&_______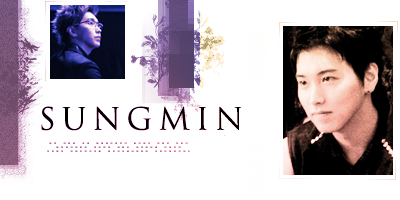 Sungmin
Dear. ELF
Our pretties who always watches and thinks over just Super Junior, Hello?
During the concert you moves us so deeply, i'm really am thankful
The impression still lingers
Since that day i have been waiting for today, everyone has been waiting for this day too right?
Thank you for not changing and staying at the same place and always looking after us
We think of you as much as all of you think of us
You know if you wait for us till late you might catch a cold
Will there be a car to fetch you home
Or maybe you encounter a bad person along the way
Will you get hurt when there's alot of people
What would happen if we were paying attention to something else and you get hurt
But i'm thinking isn't this what love is
Its because of love that you worry, give support and send happiness to that someone
I always feel sorry that we have not been able to give the love back as much as we received
I will put in more effort so as i can return all the love
You know my nature well enough that this is not just empty promises
I love you always be with us
_______&_______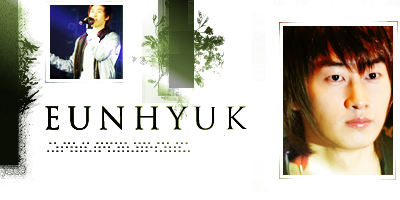 Eunhyuk
Yo. 2005 the first time we met. My heart was beating. Half with anticipation half with worry. Let just pity that 3mins uh!
I love you. Everlasting Friends
I'll remember that name
I won't forget today
Together let us not change our beautiful heart
_______&_______
Siwon
The ones who always cheer us, support us and been our partner ELF
From this moment forth i will love and care for you even more
Love. Thank You
ELF timeless partner on this bright afternoon of 2008 Siwon. Thank You
PS: Be happy in the arms of God
_______&_______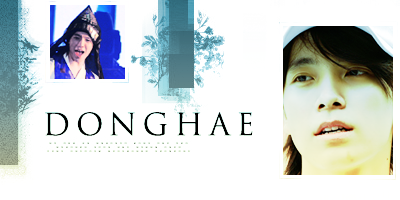 Donghae
To. Super Junior loving girlfriend ELF
Since the first time till now i can't think of a time i didn't think of you
Through our rise and fall you have been there to pick us up and told us not to cry when the tears flow
You were like a superman always appearing in front of us without growing weary
Telling us you don't even mind about our ugly sides
Always saying you love us nonetheless and for that thank you
Because of you i'm able to smile
Don't even say the word Thank You to us
Because the people who will always be thankful is us
Again Thank you and thank you
From now as time goes by even when i am 30, 40 , 50 years old i would like to remember and cherish this place
Although i fear that there be many hard time ahead i will think of ELF and endure it and work hard
I will continue asking for favors from you
Wherever i will be i will be the unashamed Donghae and Super Junior
I always say this right?
The only thing i will ask you is that don't be sick
Let's make 2008 with more good memories
Once again i bow giving thanks and i love you-
_______&_______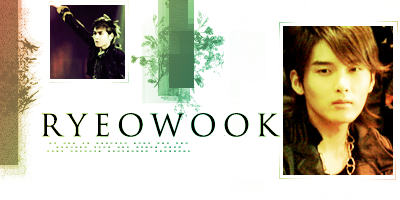 Ryeowook
ELF
Super Junior gather together because of one name our ELF
I remembered we were sitting together and came up with the name ELF
Super junior fan doesn't sound as pretty as ELF right?
Thank you for always cheering for us and being there for everything that we have done
Letting us be in this position that we will never forget and let us say this infront of you our ELF
I really love you
Thank you ~~
_______&_______
Kibum
Thankful to those who are ELF
You are the reason i have the courage to start
You are the reason we can laugh happily
Thank you
You are the reason we can stand right here and smile and spend our happy time together
Thank you
Really thank you although i can't express all the feelings i have in my heart with just Thank you
I love all you
_______&_______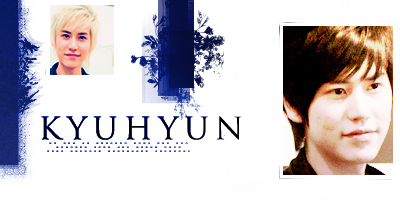 Kyuhyun
To.ELF
Hello i am Super Junior Kyuhyun
May 2006 the day where i felt my heart would stop
It may feel like it was just awhile ago when in fact its been close to two years.
Ever since i was performing as Super Junior member
And more the days that will come in the future i would like to spend it with you and i would like to make memories which wil not be forgotten
Let's be together till the end
My love ELF
_______&_______
I hope you guys had fun reading those.
SJFH HAPPY 2nd ANNIVERSARY ~~~
credits: mypjs (translations) & SJmarket (source)
SORRY ! ! !